The socialite addressed this intriguing question, along with a host of other topics, during an interview with Joe Zee for the latest episode of Style Session.


Kim is known for first gaining attention on the social scene through her past friendship with Paris, which eventually turned into a working relationship when Kardashian reportedly became Hilton's assistant and stylist. So Zee asked, "Do you think your career paved the way for him?" Another interview stated, "The Kardashians wouldn't exist today without Paris Hilton."

Does Paris believe in it? "We have known each other since we were children. We've always been friends," she says. "It's good to inspire people. I'm so proud of her and what she's done."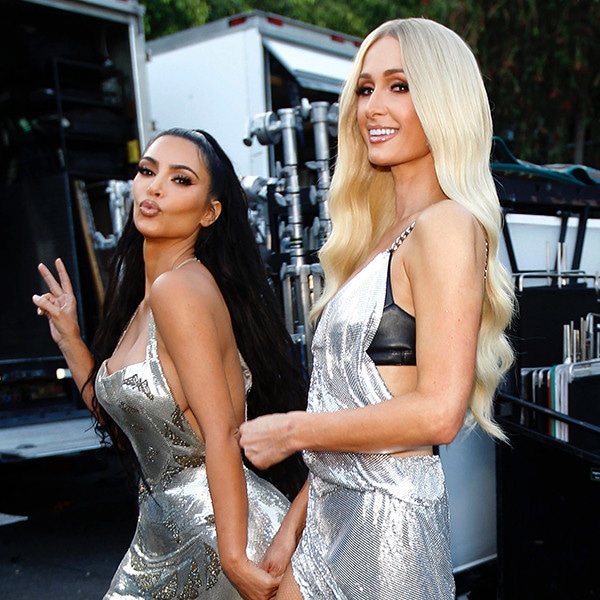 The celebrity pals eventually became friendly foes after dealing with some drama, but the two have since reconnected and buried the hatchet.

Hilton shares that she went out with Kim in New York a few weeks ago and has been open about her relationship with husband Kanye West. "They're so cute together, they're the perfect couple," Paris said, and of course, she couldn't help but acknowledge North West's cuteness.

"She's so cute. [Kim] always wanted to start a family, so I'm so happy for her," she added, while supporting Nori's style. "She's a little fashionista. I've never seen a baby dressed better than that."

As for Paris, who will soon have a baby boy, the DJ admits that she has already decided on a name for her first-born. Whether she's expecting a boy or a girl, Hilton tells Yahoo she's naming her baby London (don't steal the nickname now!).

Unfortunately, she doesn't have much luck in the boy department, telling Zee that she doesn't trust most guys and that the "nice" guys her friends try to set her up with don't end up. by being his type.

"I would like to fall in love, start a family and enjoy all that I have achieved."